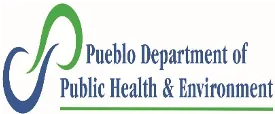 PUBLIC SERVICE ANNOUNCEMENT
CONTACT: Heather Matthews, MAKO COVID-19 Testing
803-331-3242
Shannon Smith, Nomi Health COVID-19 Vaccinations
831-247-3070
New Community Vaccine Site at Pueblo Mall Joins Many COVID-19 Vaccination Sites in Pueblo
June 18, 2021
Today, a new community vaccination site opened in Pueblo welcoming those seeking the COVID-19 vaccine. The site will be open for ages 12 and older Thursdays, Fridays, and Saturdays from 10 AM – 5 PM at the Pueblo Mall located at 3429 Dillon Drive in Pueblo.
There are over twenty locations to get COVID-19 vaccine throughout Pueblo County. To find a vaccine provider near you, set up free rides to your appointment through Lyft or Uber, and free childcare in your area while you attend your appointment text your zip code to 438829.
COVID-19 testing remains available at the same Pueblo Mall site Monday – Saturday from 8 AM – 5 PM.
For a list of COVID-19 vaccine providers in Pueblo, visit pueblohealth.org/vaccine.
If you are a COVID-19 vaccine provider and would like included on this list, email [email protected].